Project team
Gregor Fabian
Research Associate
fabian@dzhw.eu
Tel.: +49 511 450670-133
show more
Gregor Fabian is a social scientist and graduate at the Humboldt University Berlin. He has been working at the DZHW since 2005. Between 2005 and 2012, he was employed as a research assistant in graduate panels and a student social survey. From 2013 to 2020, he worked as a project manager in the DZHW graduate studies. His main research focuses are the careers of university graduates and the relationship between higher education and employment.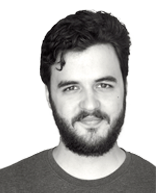 Christophe Heger
Research Associate
heger@dzhw.eu
Tel.: +49 30 2064177-57
show more
Christophe Heger studied political science (BA) at the Freie Universität Berlin and social sciences (MA) at the Humboldt Universität zu Berlin. In his bachelor's thesis, he examined the introduction of national and transnational qualification frameworks in his study "Europäisierung der beruflichen und akademischen Bildung". His master's thesis, "The European Working Poor, 2005-2015", focused on the conceptualisation and empirical measurement of working poor households from a sociology of work perspective. He worked at DZHW as a student assistant from September 2017 to January 2019, on the projects "Scientists Surveys" and "Humanities, Cultural Studies, Social Sciences and Professional Practice in Graduate Education". He has been working as a research assistant on the "Scientists Surveys" project since February 2019.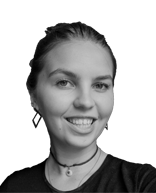 Merritt Fedzin
Student Assistent
show more
Merritt Fedzin graduated with a Bachelor's degree in European Studies from Otto von Guericke University Magdeburg. She is currently studying for a Master's degree in International Affairs at Hertie School in Berlin. Her academic focus is on European foreign and security policy in the EU's eastern neighbourhood and strategy building. She has been supporting the DZHW Scientists Survey as a student assistant since May 2023.
Former staff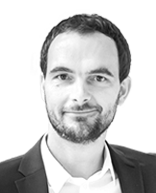 show more
Dr. Jens Ambrasat studied Philosophy, Sociology, and Economics at Humboldt-Universität zu Berlin. From 2007 to 2010 he worked in the project "Factors Determining the Occupational Careers of University Graduates under Conditions of Flexibilized Labor Markets" at the Institute of Social Science, HU Berlin. After a research stay in the SOEP Department at DIW Berlin until 2013, he was engaged in the project "Affective Foundations of Sociality" at the Cluster of Excellence "Languages of Emotion", Freie Universität Berlin. He completed his doctorate with a thesis on Sociocultural Differences in Affective Meaning. His focal points at the DZHW lie in the development of research designs, survey methodology as well as theory and praxis of disciplinary cultures. Since October 2018 he leads the project "Wissenschaftsbefragung".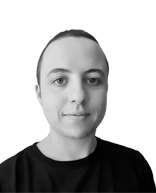 show more
Lian Konrad Seibold completed his Bachelor's degree in Education with a focus on Educational Management at the Carl von Ossietzky University Oldenburg. He then took up the Master's programme in Educational Science at the Free University of Berlin with a specialisation in quantitative research methods. In his Bachelor's thesis, he dealt with dropouts among mathematics students with a focus on their interaction with teachers. Following on from this, his particular research interests lie in the area of university didactics and educational research around social interaction in higher education. From June 2022 to February 2023, he worked as a student assistant at the DZHW in the project "Scientists Survey".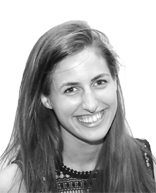 show more
Anne Rucker studied culture and society at the University of Bayreuth, majoring in educational science and sociology. Her bachelor's thesis dealt with the individual perception of happiness from the perspective of psychology with the help of a qualitative study. Subsequently, she took up a master's degree in educational sciences at the Free University of Berlin. In her master's thesis, she dealt with the job satisfaction of scientists in cooperation with the DZHW-Scientists Survey. From April 2019 to July 2021 she worked as a student assistant at the DZHW in the project "Scientists Survey".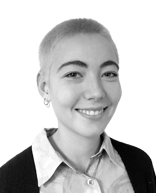 show more
Rina Wahls graduated with a Bachelor's degree in Culture and Society with a focus on sociology of education and culture at Maastricht University. She is currently studying Sociology of Education in the Master's degree programme at Uppsala University. Her research interests include the relationship between education, expertise and employment as well as (spatial) inequalities in the life course and data visualisation. As a member of the research network 'Education, Migration and Segregation', her master's thesis focuses on school choice and mobility of Swedish students after the Swedish market-oriented school reforms of the late 1980s. She supported the Scientists Survey as a student assistant from October 2021 to May 2022.

show more
Stefan Gunzelmann completed a bachelor's degree in education and philosophy at the Humboldt University in Berlin and is currently studying for a master's degree in education with a focus on education, higher education and science research. He is particularly interested in social inequalities and the academic pathways and attributions of achievement that are shaped by them. He is a student assistant in the Department of Empirical Research on Education and Higher Education at Freie Universität Berlin in the research project "Higher Education Dropout and Job Prospects. Experimental Studies on Access to the Labour and Vocational Education and Training Market." Since October 2021, he has been completing his research internship at the DZHW in the project "Scientists Survey".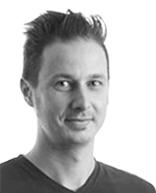 Dr. David Johann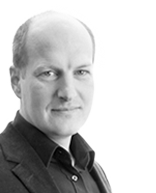 Jörg Neufeld